High quality general lighting makes working in the room nice and comfortable. Our products are very well suited for lighting public spaces, lobbies and corridors. Our pendant luminaires called Secur and Craft are particularly suitable for the entrance halls of shopping centers and department stores. High-quality luminaires give the room the right light and create a stylish ambience. From our product range the luminaires suitable for general lighting can be found in linear lights, downlightsas well as surface and suspension lights. Our products are always tailored to the requirements of the lighted area.
In the upper photo a entrance hall of a shopping center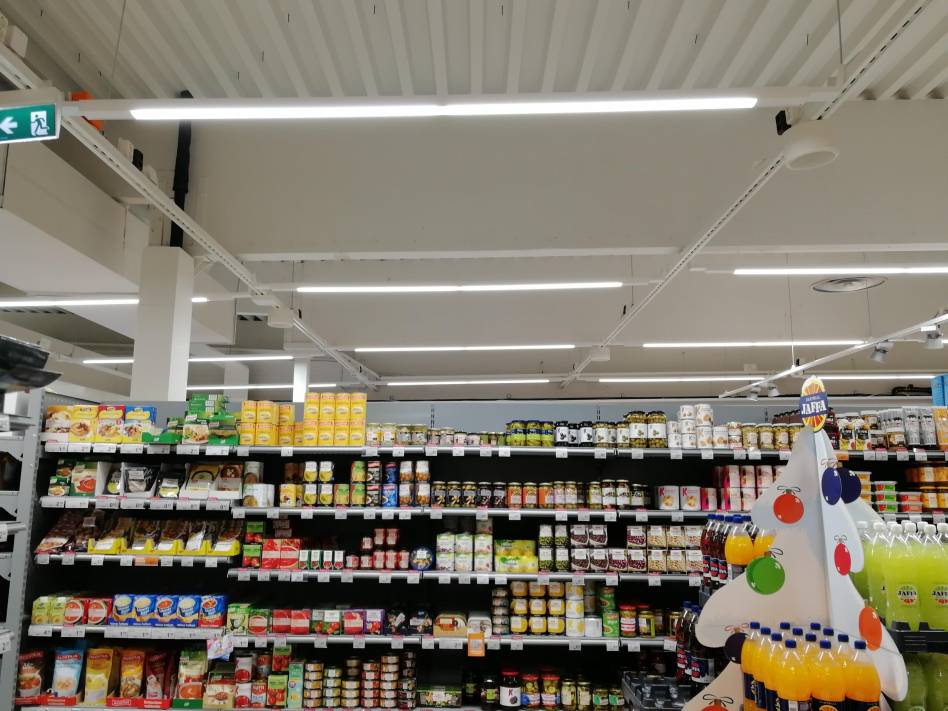 Lival, a Finnish lighting fixture manufacturer, has introduced linear LED luminaires for general store lighting. The products are made of durable aluminum, they are easy to install and have a long lifetime, as evidenced by a 5-year factory warranty. Linear general luminaires are also available with integrated lighting control system.
In commercial lighting, it is important to determine the relationship between general and spot lighting in order for the lighting to function as desired. General lighting brings uniform light to the space, while spot lighting aims to draw the customer's attention to desired areas and products. The ambience of the space is created by combining different lighting modes. Corridors and lobby areas are often illuminated with general lighting. Energy saving in general lighting is achieved through a lighting control system that can be dimmed and brightened according to daylight or detected motion. Contact us and we'll be happy to tell you more about lighting.