GLOBAL BASE
The GLOBAL base single-circuit system is elegant in appearance. This system is particularly suitable for home interioirs. For professional use we recommend Global Pulse or Global Trac Pro systems.
GLOBAL base lighting tracks are designed for easy surface mounting on ceilings and walls, or for recessed mounting in suspended ceilings. Also I-, L-, T- and X-connectors are fitted for power supply. The accessories are designed in modular dimensions, allowing installation in exact squares. The supply cable is easy to connect and the cover opens wide for mounting.
The GLOBAL base GB66 adapter is slim and recessed into the track. Assembling the adapter with the fittings is easy. Cable wires are pressfitted into the slot connectors (no screws are needed) and the installation is completed by closing the adapter cover. The GLOBAL base adapter GB67 is specially designed for use with heavier fixtures with a max load up to 10 kg. GB67 can also be used as a power take-off. GBT67 trafo-adapter is intended for the connection of 12V low voltage halogen spotlights to the GLOBAL base 1-circuit tracks. All GLOBAL base adapters are compatible with Concord Lytespan 1 and Lytespan LP lighting tracks.
Cabling: L1 / Neutral / Ground
Voltage: 16A / 230V
GB track can be either surface or suspension mounted
Global Base GB 1-phase lighting tracks -Nordic Aluminium
GBF can be surface mounted to the ceiling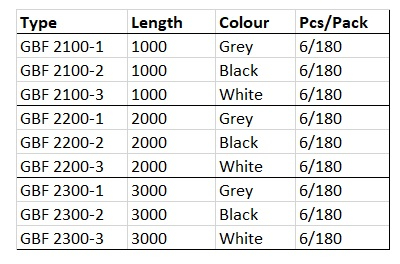 Global Base GBF lighting tracks -Nordic Aluminium